As we know, Reports say that 1.8m or longer USB C to USB A Cable need to be 22AWG wire. 24AWG wire cable won't do serious harm to chargers or devices, but it will translate into much slower charging from the Type C cable as too much voltage is dropped in the wire itself. 1.8m Longer cables,must use thicker wire(such as 22AWG) in order to keep the effective resistance to within correct levels 2.4A for fast charge.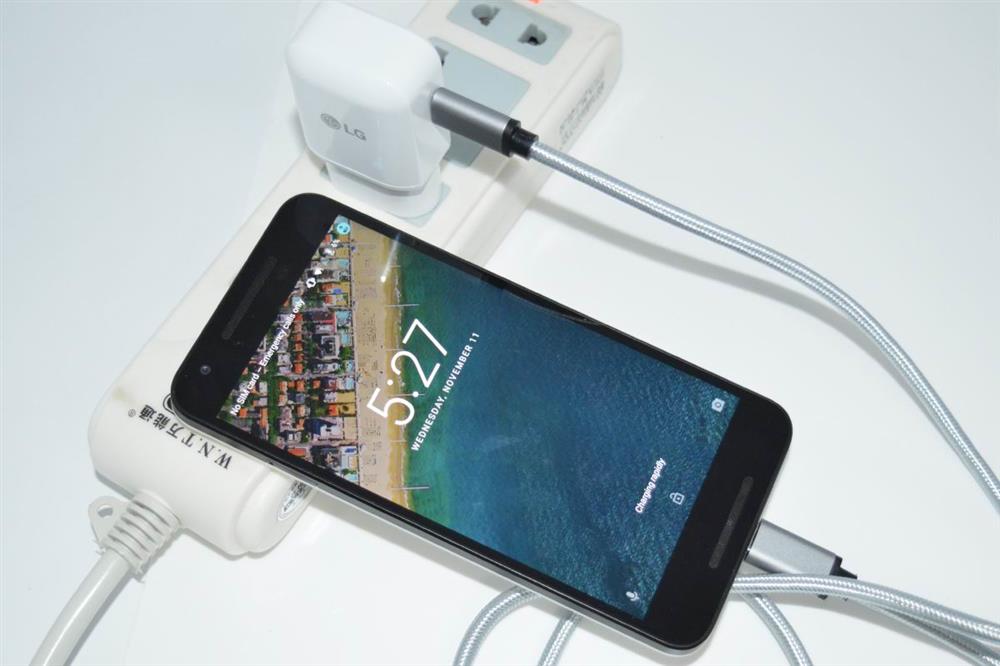 We may be curious that how about 1m 22AWG Cable? It is amazing that it supports Nexus fast charge totally.
The specification: (32AWG*1P D AL/MY)*2P 30AWG*1P 22AWG*2C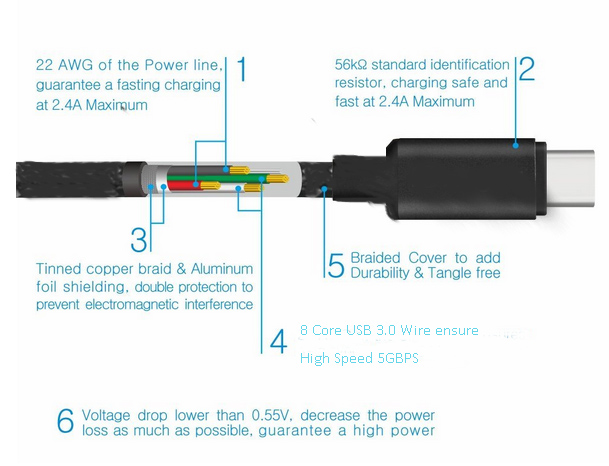 The Cable has metal shells on both ends, which meshes well with the all aluminum new MacBook, Chromebook Pixel 2015 and Nexus 6P. The braided cable is very nice, although since this is a SuperSpeed cable, it has 8 additional wires inside, meaning that this cable is noticeably thicker stiffer.