Spring is physical elastic to trimmer pressure. How does it look like or work on USB Cables. Sanguan company in China New arrival USB Type C cables with spring use the unique design. It is attractive, durable, slim, solid, trangle-free…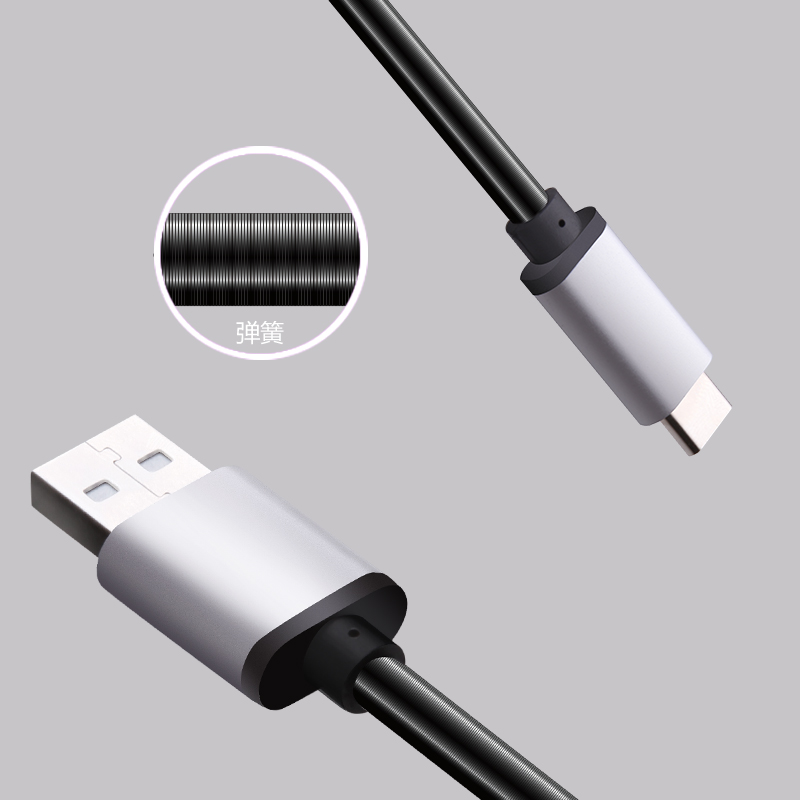 What make this spring USB C to USB A Cable difference?
The characteristic design of spring can fix the ends very well. Once plug it on and off, spring bound back automatically, protect the cable from being out of shape. The mechanical spring in the ends of the cable help buffer the stress from copper inside, cable is durable and broken-resiting after long-term bending. It is wear- resisting and tear resisting.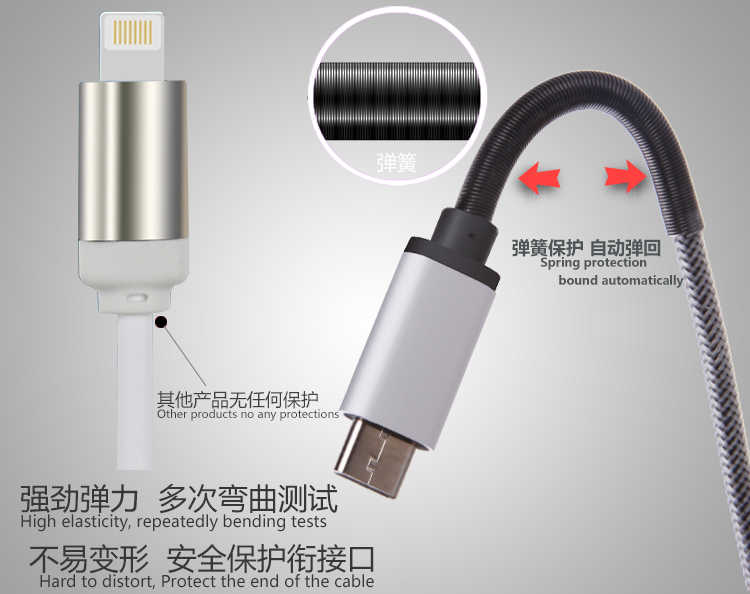 Besides,trangle-free nylon braiding, molded aluminium shell is solid.
The cable has a durable nylon braided design which makes it more stylish and elegant appearance that goes great with your expensive gadgets. Trangle-Free easy life.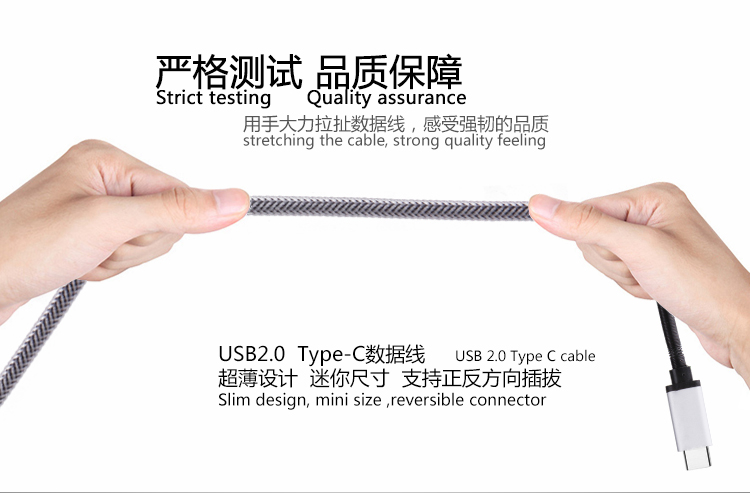 This cable is injection moulding PVC and Anodized Aluminium shell directly, which won't be stripped off though you plug thousands of thimes. Some aluminium heads are glue pasted.It will be fall off after some time.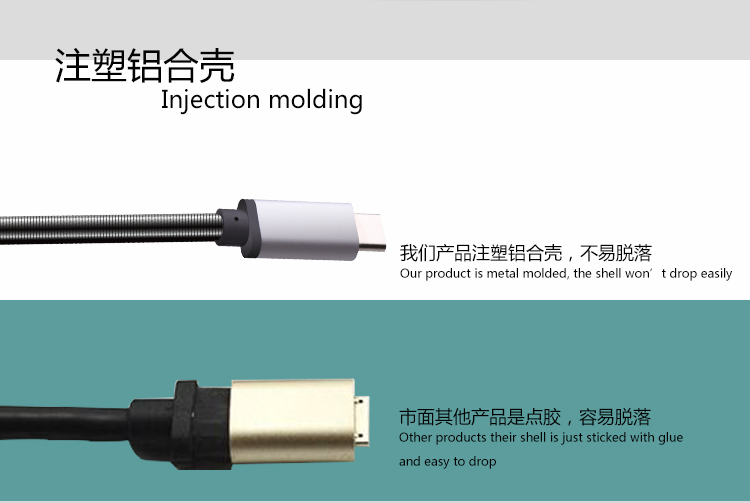 You could get it from Sanguan factory.