As you could see lots of USB Cables in the market,most of them are straight angle cable.Sometimes straight angle cable is not good to plug into the devices,when the space or your desk is not much space left for your laptop/pc etc.
So 90 degree angled USB Type C Cable become new favourite,which can save much space and easy to plug.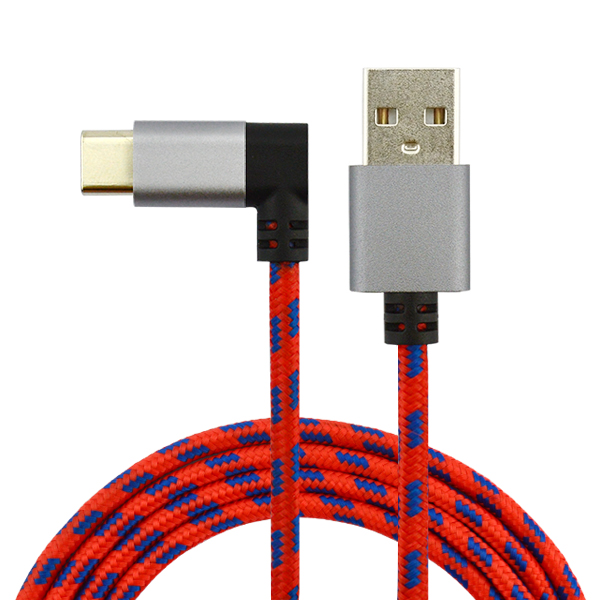 90 Degree Angled USB Type C Cable:
1.EASY CHARGING AND DATA TRANSFER - A data transfer and charging cable is up to USB Type-C Specifications that allows you to connect USB-C 3.1 enabled devices to USB-A 3.0/2.0 Female Ports. Using this cable, you can connect USB-C enabled devices to a wall charger, a power bank or any old USB device for data transfer or charging.
2.BLAZING FAST DATA TRANSFER - The cable is standard USB 2.0 wire,allows for high speed data transfer at the rate of up to 480MBPS.
3.REVERSIBLE AND VERSATILE - The new migration to USB-C.It has a symmetric and reversible design which means you don't have to worry about matching the correct side with the female port, as it will connect equally well from both the sides. Moreover, the Type-A connector compatible with the USB 2.0 and 1.1 standards.
4.TRANGLE-FREE NYLON BRAIDING - The cable has a durable nylon braided design with premium metallic housing which makes it more stylish and elegant appearance that goes great with your expensive gadgets.
5.ANODIZED ALUMINIUM CONNECTOR-These heavy-duty connectors will withstand anything and everything you throw at it.
6.90 Degree L shape head,which is easy to plug into your devices,more convenient.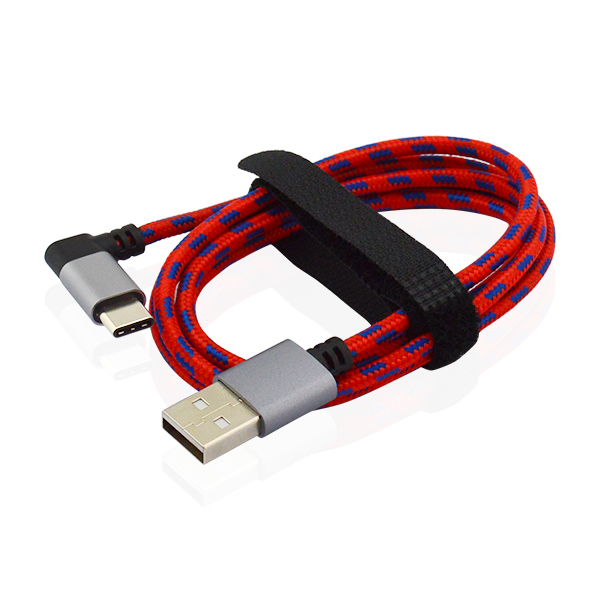 Technical Specifications:
Outside Diameter:4.0MM
length:1M
Color:Grey
Shield:Aluminum Foil
Shell:Anodized aluminium alloy
Connector:Nickel plated
Resistor:56K Ohms
Gauge:28AWG*1P+24AWG*2C+AL+D+B
Test:Passed voltage test, short test
Durability:10000 cycles
Certificate:CE,ROHS,FCC certificate