Update new Type C cable with gold spring surrounded the cord. It is a upgrades USB C cable based on the wire with spring on both head. In engineers' efforts this month, SanGuan Tech, the creative company make out the new design cable firstly. It is a leading invention, premium, pretty, glossy, stan, trangle-free...without precedent in history.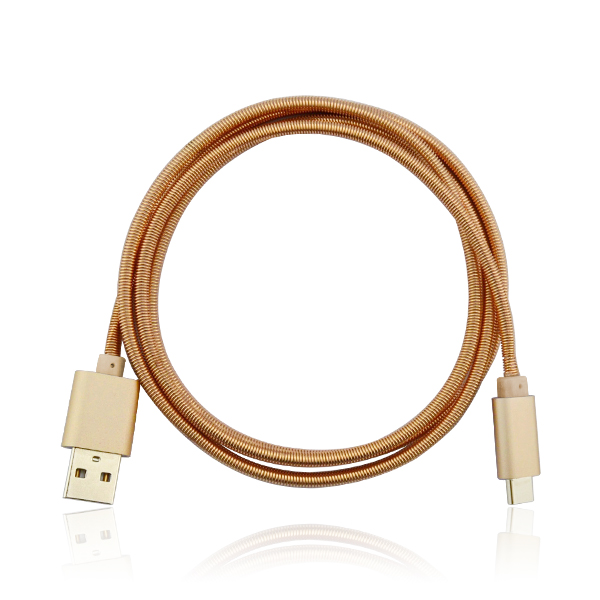 What make this gold spring USB-C to USB-A Cable difference?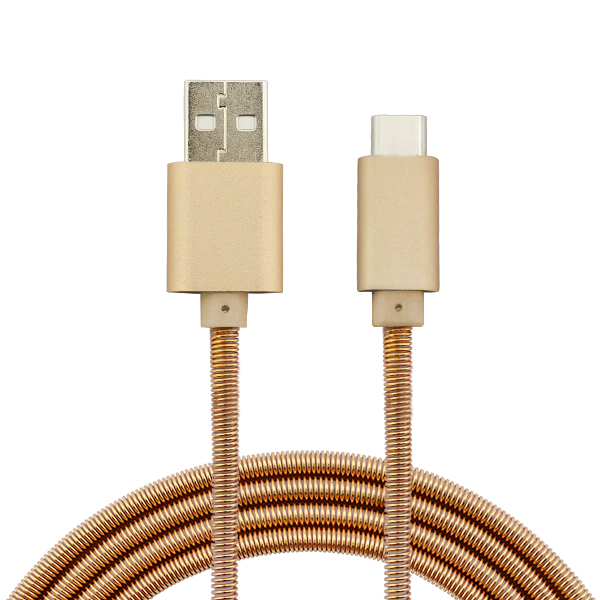 1. The durable spring surrounded the cable protect the wire from bending very well. It is stan and broken-resiting no matter how you stretch it. It is wear- resisting and tear resisting. A permanent Cable!
2. Premium Gold plated make it looks glossy. A noble Cable
3. Metal encircle the wire or metal braided make it Trangle-free
4. 22AWG charge cable support the fast charge 2.4A
5. Mold injection aluminium shell is solid.
The fantastic cable is available in SanGuan factory.